Autodesk is changing the future of making things through computer aided design (CAD) and 3D modeling.
Autodesk is a global leader in design and make technology that serves customers across the architecture, engineering, construction, design, manufacturing, and entertainment industries.
Autodesk has taken a leading role in the development of robotics, Augmented and Virtual Reality, and 3D printing. This empowers users to make anything with their software from breath-taking movies, mile-high skyscrapers, to high-performance cars.
What is Autodesk used for?
Make Anything
Autodesk software is used to design, make, and use things. Today it is more important than ever to stay competitive through product design innovation while at the same time tackle the big challenges of our time by producing and using things in a more sustainable manner. Businesses across multiple industries are changing the way they design and produce things and Autodesk is equipping them with the tools needed to turn the change into opportunities.
Generative Design
Generative design has quickly become a new way for manufacturing businesses to innovate the product design process by enabling designers and engineers to explore ideas on scale through automation.
The global market for generative design is expected to grow by an incremental USD 124 million in the next three years according to a recent report by Technavio.
Building Information Modeling
Building Information Modeling (BIM) is disrupting the architecture, engineering, and construction industries by providing an end-to-end solution to manage building and infrastructure projects more efficiently.
The Building Information Modeling market is expected to grow by a compound annual growth rate of 15,6% taking the global market size from USD 2,300 million in 2019 to 6,400 million in 2026.
Learn more about how Autodesk tools are driving forward the future of making.
Why Autodesk?
Future-Proof Skills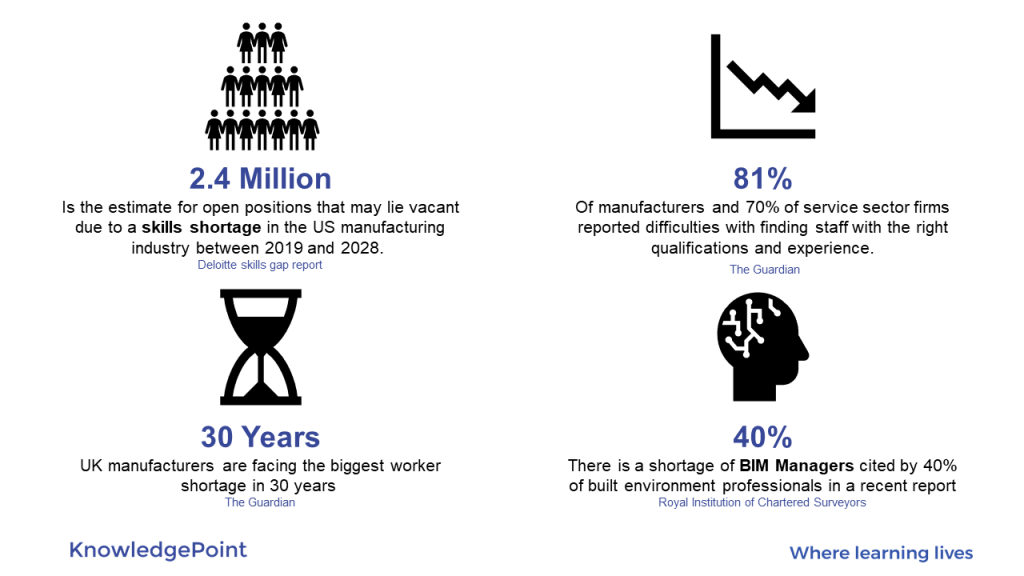 As we move towards the future of making, more and more companies are predicted to adopt these new technologies. Evidence suggests they'll have skills gaps to address and jobs to fill. The demand for these future skills represents a real opportunity for both training providers and the next generation of students.