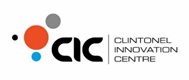 Hardware Convention 2021 is a national conference that brought together stakeholders (inventors, makers, engineers, makerspaces, fablabs, hardware startups/entrepreneurs, academia, investors, etc.) in the Nigerian hardware (engineering) ecosystem to Aba, Abia State, Nigeria. This was a hybrid event (with both physical and virtual participants). Hardware Convention 2021 was supported by Ukaid through CovidAction (Local Production Local Solutions) – a project to build Technology and Innovation Pipeline for the COVID Pandemic and surface remarkable pivots and innovations dealing with the demand for unavailable goods.
THEME: Advancing hardware, engineering & manufacturing businesses in Nigeria
DATES: 26 – 28th August 2021
Introduction to Clintonel Innovation Centre (CIC) by Chinecherem Iheke
Hardware Convention 2021 was organised and hosted by Clintonel Innovation Centre (CIC) – a solar powered STEM Centre, Nigeria's first Makerspace (Engineering Tech Hub) and Hardware Startup Incubator. Clintonel provides training, mentoring and equipment for young people to create engineering innovations, build indigenous products and start-up technology businesses. With a vision to facilitate industrialisation in Nigeria, Clintonel has trained over 600 young persons in Computer-Aided Design (CAD), Computer-Aided Manufacturing (CAM), Renewable (Solar) Energy and Entrepreneurship. They've also trained over 1,000 secondary school students in Science, Technology, Engineering and Mathematics (STEM) using indigenous STEM kits developed by Clintonel.
To deliver on the mandate of building engineering capacity, generating employment and reducing poverty in Nigeria, Clintonel has worked with different partners including: PIND Foundation, ACT Foundation, Royal Academy of Engineering, Ford Foundation, Autodesk, ATOM, GEMINI, UKaid, UCL, etc.
Introduction to Hardware Convention 2021 by Tochukwu Chukwueke
Hardware (Engineering) is at the core of national development. No nation can advance technologically or economically without a strong engineering capability. Negligence of the hardware sector is one of the major reasons Nigeria is suffering from 33% unemployment rate (one of the highest in the world) and 60% poverty rate. The hardware sector is responsible for producing and maintaining the tools, machines and equipment required by the manufacturing sector which is a major employer of labour. Today, Nigerian industries rely heavily on importation for virtually all the machinery they use, causing Nigeria to lose a lot of forex and the Naira to depreciate in value.
Last year Nigeria imported machinery worth $9 billion, $3 billion for manufacturing tools. The hardware sector is also responsible for producing Military equipment as well as several consumer goods like electronics and domestic appliances. If we develop the Nigerian hardware sector within the next 10 years, Nigeria will save over $100 billion in forex, generate employment for 20 million people and grow our GDP by 50%.
Until we pay serious attention to developing the Nigerian hardware sector, Nigeria may never experience any meaningful development, job creation or poverty reduction.
Hardware Convention 2021 aims to achieve the following:
Draw attention to hardware (engineering) as a core of national development
Attract investments into the Nigerian hardware sector
Showcase the incredible ingenuity of Nigerian hardware innovators, engineers, fabricators and entrepreneurs
Clintonel is an Autodesk Learning Partner (ALP) that has been authorized by Autodesk to deliver official training to students, educators and industry professionals.