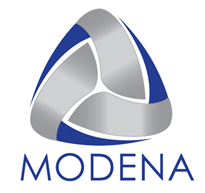 As an Autodesk reseller partner, and the only Platinum Partner in Africa, Modena focuses on providing customers with customized solutions that add value to proficiency, performance and service delivery. Modena's expertise spans across a number of professional design industries including architecture, engineering, and construction (AEC), product design, manufacturing and mining and media and entertainment.
With branches throughout Southern Africa, Modena has over 70 highly skilled personnel, who, with the combined expertise and experience, can effectively analyze needs, recommend, train, implement and lend support with Autodesk design technology solutions.
Modena is part of the ATC AAP network
What are the main reasons your customers undertake Autodesk courses and/or certification?
To upskill staff on software purchased, to gain the full benefit of the investment.
To upskill due to an awarded contact/project.
Certification exams to verify competency and have an internationally recognised certificate.
We have many customers saying great things about our training, however, the one that is the most common is directed at the trainers, we ensure our trainers are competent and skilled to the correct level. See below a message for a happy client we received last week!
Just a small message to Modena for the awesome training that I received on both courses that I completed, that being the Autocad 3D modeling and the Autocad Civil 3D. Both tutors were exceptional in training and I will definitely recommend Modena to other prospective companies in the future.

H. Mathews – Modena Client
What business benefits have your customers reported as a result of undertaking Autodesk courses?
Efficiency, ROI on purchase of software, better workflows, and using software to its full potential.
"We often have clients say they have been working on their software for a long time and they don't need a fundamental course, but when they come on training, they quickly realise that ATC structured training teaches them best practice."
Find Modena here: