Don't let under-investment in digital skills become the Middle East's own goal
As the FIFA World Cup in Qatar reaches the knock-out stages, the action on the pitch has produced joy and heartache in equal measure.  In a tournament where some of the usual suspects have stuttered, we've seen the rise of new footballing nations.
We've seen well-organised teams, who've been able to turn training ground drills into winning moves.  We've watched moments of brilliance which have changed the course of games.  We've seen great cases of how to defend against the well-prepared set plays.
We've experienced a tournament which has gone big on digital technology.  Both video assistant referee (VAR) and innovative limb-tracking offside technology were approved at a World Cup for the first time.  The AI-based tech uses dedicated tracking cameras to create three-dimensional models of a player's skeleton to determine whether any part of their body is offside.  This 3D animation is shown on the big screens in the stadium and made available to FIFA's broadcast partners, to screen for fans at home.  Pretty neat, eh?
Why am I talking about football (especially when my home team, Sweden, failed to reach the finals this time around)?  And what can a region aiming to reinvent itself take from the tournament?
It is a time of transition across the Middle East. Nations continue to seek to reduce their economic reliance on oil production, with increasing attention on building a more sustainable future. The action on the pitch has captured the hearts of many in a region which is not necessarily known for its footballing success.  Sporting entertainment and tourism are rapidly replacing traditional forms of industry, playing their part in reducing the region's reliance on fossil fuels.
Across the region, there are numerous megaprojects under development which are hoped will achieve this aim. In Saudi Arabia, King Salman Park, the Red Sea Resort and the SEVEN entertainment districts are set to support the Kingdom's 2030 goals for sustainable tourism.  In Abu Dhabi, SeaWorld Abu Dhabi is set to be completed in 2023 and the Guggenheim Abu Dhabi is under construction, targeting a 2025 opening.  Across Dubai, visitor numbers are increasing post-pandemic, thereby strengthening the tourism sector.
Digitisation sits at the heart of ambitious transformation plans for many nations, as it is seen to play a role in increasing efficiency and improving productivity. However, the adoption of digital technologies within the construction industries varies across the region.
There are examples of the construction industry opening up to the potential of digital technology to improve the way projects are planned and delivered.  According to a report from MEED, the UAE pioneered the use of digital technologies in construction such as building information modelling (BIM) on landmark projects including Dubai's Museum of the Future, Dubai Metro, the Louvre Abu Dhabi and Expo 2020.
As we highlight in our latest insight report, Building in a time of transition: prioritising digital skills in the Middle East, according to the World Economic Forum, there's growing evidence of a sizeable skills mismatch in the MENA region, as young people failed to acquire the skills needed to succeed in today's jobs, let alone those we will see in the future.
A recent report on digital skills within GCC countries revealed there was insufficient initiatives to improve the skills of their employees at the entry level and as they rise up the ranks. Strategy& highlighted how there is insufficient interaction between employers and educational institutions, which means that they are not collaborating to meet the skill requirements for the modern workplace.
As it looks to rebuild its way to a new future, what lessons could AEC (architecture, engineering and construction) players across the region learn from football?
1. Ensure you have the right skills in your squad
A squad needs to have strength and depth, giving the manager choices – allowing them to plan strategically for each game.
The construction sector in the region needs to strengthen the digital talent it has in its current squad.  It also needs to think about the future by preparing young people with the skills required for an increasingly digitised and automated world.
Young people need to be excited about the opportunities associated with AEC earlier in their education journey – and opportunities to experience technologies such as BIM (building information modelling) and real-time 3D should be included within learning at secondary school.  Digital skills should become a core competency for students in secondary education, as part of the STEM agenda.  Key digital skills need to be integrated across key curriculums; they should be taught as a foundational skill across degree programmes from architecture and construction.
2. Work as a team across industry, training providers and academia
Stars grab the headlines, but teamwork will ultimately win the game.
A more dynamic approach to industry engagement is needed. Employers, academia and industry across the region need to take collective responsibility to equip workers with the skills they need to make the most of the technology available today. Educators need to consider partnerships with industry and with expert training partners to help them stay abreast of developments.
Many software providers have partner programmes that provide subsidised and affordable access to their platforms, products, resources, and certification exams. These alliances and endorsements can also serve to differentiate and position institutions globally.   Courses and qualifications from organisations such as Autodesk, can offer governments and businesses ways to ensure the necessary knowledge and skills are developed and nurtured so together they can realise the region's ambitious infrastructure and nation plans.
3. Recognise the importance of certification
Coaches and referees have to go through training and certification which allow them to manage and officiate on games at the FIFA World Cup.
To close the skills gaps, investment in training will be necessary to upskill the existing workforce and prepare a future workforce. Certification allows people to acquire specialist technical skills to improve productivity and demonstrate competence.
Certification ensures a proven minimum baseline of skills has been met. Certification takes on greater importance in a sector such as AEC where roles, workflows, and technologies evolve rapidly. Professionals with certified skills will have countless employment opportunities in the coming years (but perhaps not as a football manager or referee).
Why not take inspiration from what's been seen on the pitch over the last few weeks?  Consider your plans to upskill and invest in your team.  Look at training on new tools and technologies (such as BIM) and operating procedures, to ensure your team is fit for a digital future.
And do this as part of a team, collective action is needed to help the region meet its ambitions as a leisure and sporting destination.  Together you will win.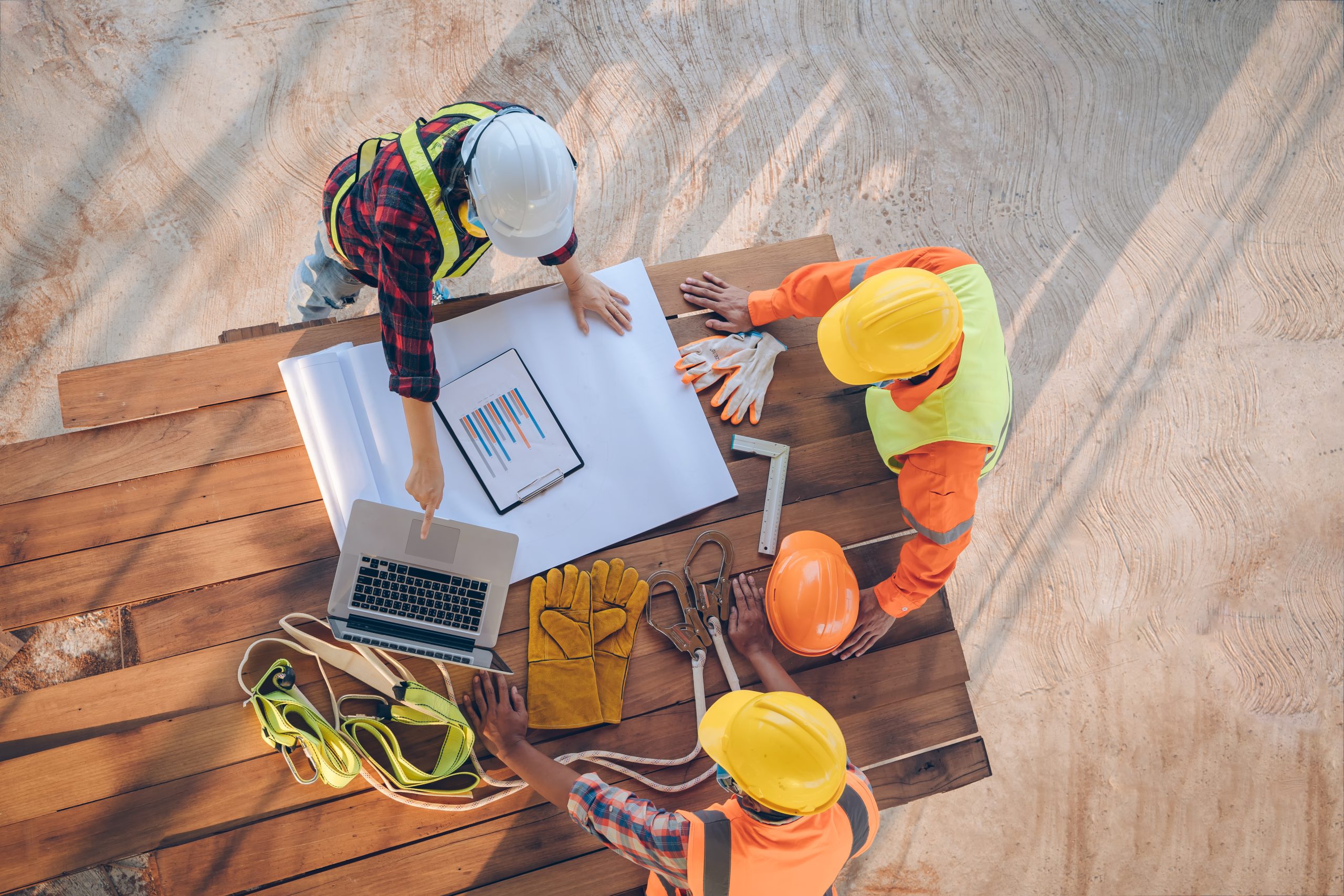 Tomas Karlsson is the Senior Manager of Channel Services at KnowledgePoint. This means he oversees the management of outsourced extended enterprise learning programmes, recruiting and supporting global network of training providers on behalf of clients such as Autodesk.  These programmes include developing resources to support sector engagement by training network partners. The latest resources produced as part of KP's work with Autodesk can be found here.