Goals, targets, challenges and opportunities for a greener world
Last month saw the signing of the 30×30 deal at Cop 15. Viewed as historic by some commentators, the agreement came after two weeks of UN biodiversity negotiations in Montreal.  The headlines from Cop 15 are eye-catching, including the target to protect 30% of nature on Earth by 2030. Hence 30×30.
Nations around the world agreed on a package of measures deemed critical to addressing the loss of biodiversity and restoring natural ecosystems.
The 15th Conference of Parties to the UN Convention on Biological Diversity adopted the "Kunming-Montreal Global Biodiversity Framework" (GBF).  This Framework includes four goals and 23 targets for achievement by 2030.
In no way do I claim to be an expert in climate science, biodiversity or UN negotiations.  Far from it.  But I know we can all play a part in realising the goals and targets set out in the Kumming-Montreal GBF, and the Cops which went before.
Two things I know a little about are education and technology, in particular how they play a role in transformation and change.  I believe both education and technology will play a part in helping us all achieve the ambitions we all share for the place we call home, planet Earth.
I agree with what the UN says about education being key to addressing climate change. As well as helping people to develop skills and knowledge, education can encourage people to change their attitudes and behaviours.  Education and training can help people to make informed decisions, to improve processes and find new ways to solve (sometimes old) challenges.  The UN talks about how young people can be taught in the classroom about the impact of global warming and learn how to adapt to climate change.  As our scientists, teachers and workforce of the future they will also play a part in finding new solutions for the climate challenges we face.
Education is not only the responsibility of schools, since the whole of society is affected by the impact of climate change.  There are initiatives in lecture theatres, training rooms and on sites which will play a part in helping industry and society at large in reaching the global aims for reducing carbon consumption and limiting further effects on our precious planet.
Our lives are increasingly dominated by technology.  From education to health, to construction and manufacturing, it is hard to think of a part of our lives that isn't impacted by technology. Our world is more connected. It offers us access to information and endless choices at the touch of a button.
In terms of the climate and biodiversity, we've got a lot to achieve over the next decade (less if we're talking 2030). We need to act fast. Technology that shapes our every day and working lives, can also play a part in helping us save it.   We've seen how adoption of technology has accelerated during the pandemic – it has made some things easier and happen more quickly.
Smart technology in our homes helps us to reduce our energy consumption. Technology in workplaces can be used to help us make better choices, which help us reduce consumption in sectors such as manufacturing and construction.
My magpie mind means I keep my eye out for stories about how technology is being usefully applied.  I also love reading about educational initiatives which combine technology and sustainability.  To be consistent with the 30×30 theme I wanted to share 30 stories which provide food for thought… but I've narrowed my choices down to three.   I think they all have implications for our environment and how we live – and how we develop the skills we need to help address the challenges facing our planet:
The European Training Foundation (ETF)'s Green Skills Awards is an annual competition which recognises innovative and creative green skills and education projects – this year's awards were entitled "Green Transition: education, training and skills". There were so many exciting projects shortlisted, covering a range of environmental and sustainability issues.  I really like how young people looked for solutions which support a shift to sustainable, carbon-neutral and circular economies and societies.  I'm interested in seeing how these initiatives develop – and also whether the competitors pursue careers in technology and the environment!
The Nigerian Genius Engineering Competition is an engineering challenge that brings together Nigeria's brightest minds in tertiary institutions to solve Nigeria's toughest engineering and manufacturing challenges. In 2022, contestants were asked to design and build solutions for Nigeria's power (energy) problems using renewable energy sources. I love how the competition offers students the opportunity to design and develop solutions to meet real-life challenges.  They also got to use precision machinery and digital technology which they'll use in every day workplaces as they pursue engineering careers.  And, the fact that they had to find their own solutions to a renewable energy challenge was a win-win for me!
A study using lasers and 3D scanning has revealed that old trees in particular are critical to fighting climate change. The latest research, by scientists from Ghent University, published in the journal Ecological Solutions and Evidence, produced laser-scanned maps of trees and converted those into a model.  That gave a measure of each tree's volume which the scientists used to calculate the amount of carbon captured in each tree's trunk and branches.  The scientists found that significantly more carbon stored in the trees than previous calculations (and the use of technology meant they didn't have to cut down trees). Exciting, eh?
I'll also sneak in a fourth – and, in doing so, plug our latest insight report, Building for net zero and reskilling to unlock value. Building Information Modelling (BIM) is adopted by the construction industry for better planning, resource utilisation, collaboration, and cost control.  But it can also be used to help achieve sustainability aims on construction projects.  For example, in Australia, the reasons for adoption are defined as "to increase productivity and improved asset management in the built industry. Value for money, procurement transparency and emission reduction".  BIM can provide more visibility during the design phase of a construction project; participants along the construction value chain can use this to their advantage to boost the sustainable credentials of their designs.
As the world comes together to reduce the amount of carbon in the atmosphere and to address the loss of biodiversity, each of us will need to contribute.  No one player can tackle these issues alone—and there is an urgent need for us all to collaborate.
From my perspective, we need to be prioritising talent and skills requirements to achieve targets for a more sustainable future.  Reskilling, upskilling and education curricula updates are key to equipping young people as well as existing and new workers with the skills they need.  We need to be looking at how technology can help us solve our climate challenges.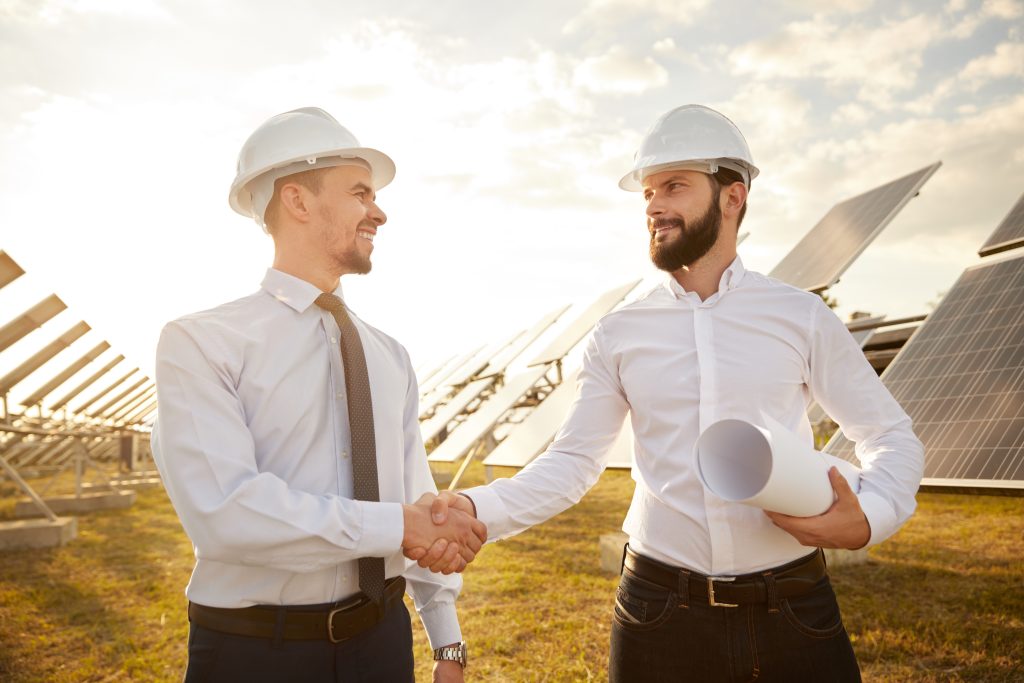 Tomas Karlsson is the senior manager of channel services at KnowledgePoint. This means he oversees the management of outsourced extended enterprise learning programmes, recruiting and supporting global network of training providers on behalf of clients such as Autodesk.  These programmes include developing resources to support sector engagement by training network partners. The latest resources produced as part of KP's work with Autodesk can be found here.